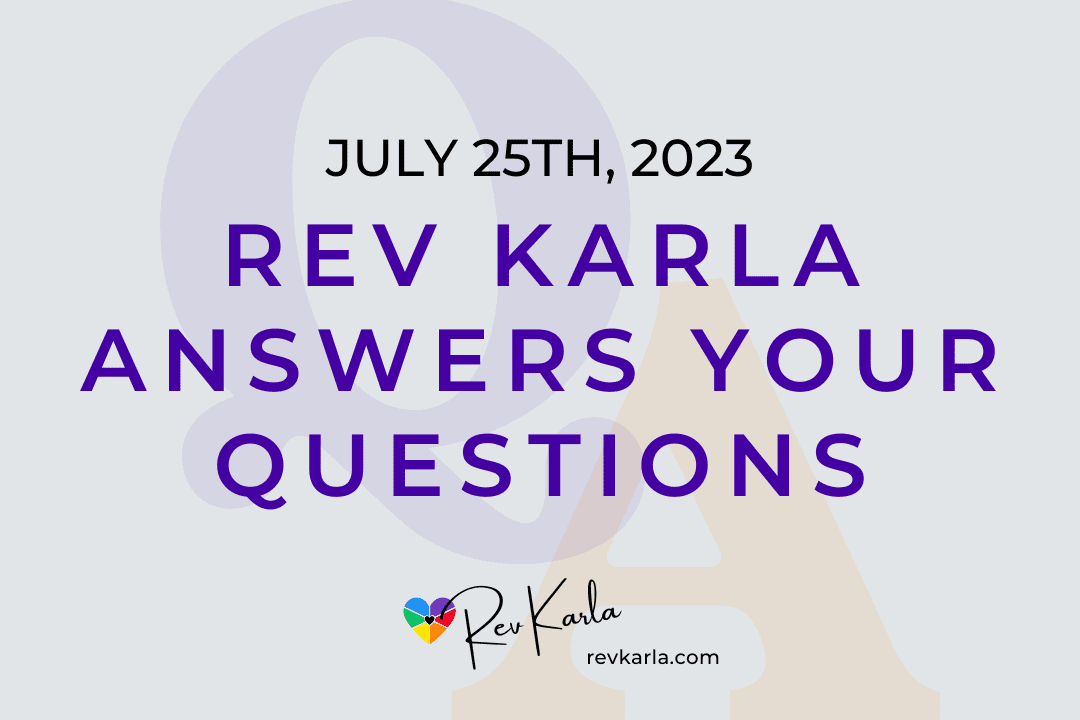 Exploring Challenging Questions: Mission Trips, Personal Values, and Beyond
In Part #4 of this blog episode of Spirituality Matters, Rev Karla will explore topics ranging from mission trips to personal values, and even the concept of hell. In this special episode Rev Karla discusses:
Questioning the Effectiveness of Mission Trips:
One of the questions posed revolves around the validity and impact of mission trips. Rev Karla sheds light on the potential issues these trips can pose, especially when participants lack cultural understanding. She highlights how limited skill sets and inadequate expertise may hinder their ability to make a meaningful contribution. Instead, she suggests considering alternative ways to support communities, such as empowering local organizations and individuals.
The Bastard Child Syndrome:
Rev Karla compassionately addresses the pain and stigma associated with being born out of wedlock, commonly known as the "bastard child syndrome." She emphasizes the importance of supporting individuals who have faced rejection and shame due to societal judgment. By fostering open communication, encouraging personal reflection, and advocating for healthy relationships, she offers a path towards healing and self-acceptance. 
In response to a question about teaching morals and values outside of religious institutions, Rev Karla challenges the notion that religion is the sole source of moral compasses. She advocates for leading by example, fostering open communication, and engaging in community involvement. By promoting critical thinking and personal reflection, she suggests that individuals can develop a strong sense of morality and values without relying solely on religious teachings.
Challenging Traditional Beliefs:
Here she addresses the concept of hell and the existence of Satan. Rev Karla highlights the diverse interpretations within religious texts and acknowledges that beliefs around these topics have evolved over time. While acknowledging the importance of individual beliefs, she encourages a more inclusive and compassionate approach that focuses on personal accountability and the elevation of the human condition.
You can read the transcript for this episode of Spirituality Matters HERE. 
You can listen to the Spirituality Matters Podcast HERE. 
You can watch the uncut episode version on Rev Karla's YouTube Channel HERE. 
If you have specific questions you would like answered please email us at spiritualitymatters@revkarla.com.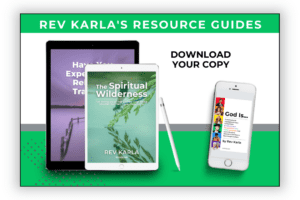 Looking to further your healing journey? Rev Karla understands that everyone's spiritual journey is unique and deeply personal, that is why we offer communities for those desiring a safe and supportive environment. Engage with like-minded souls, and embark on a sacred journey of deconstruction, spiritual growth, and healing. Visit us online to join a community or Live event that speaks to you.