"Rev Karla is the lifeline so many people need in our divided world today. For those who are lost and feeling disconnected, she weaves a spiritual hammock to support each person in their relationship with the divine. Focusing on inclusivity Rev Karla has empowered the evolveplus.tv community to seek a deeper relationship with the divine."
-John Edward

Host of Crossing Over

And Evolveplus.tv
Interested in Rev Karla speaking at your event?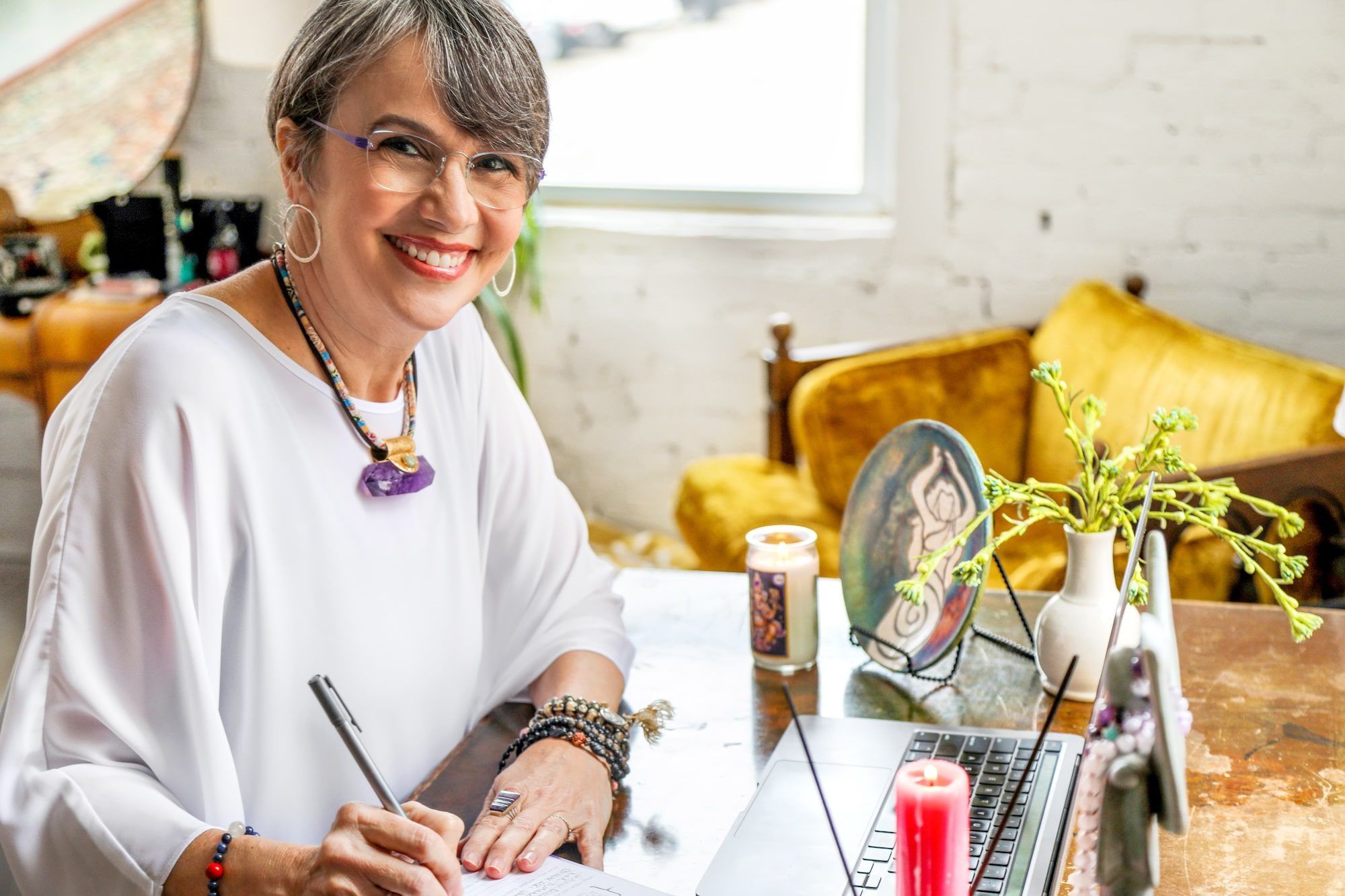 Through her many years as a teacher, presenter, spiritual mentor, and social media influencer, Rev Karla offers her spiritual wisdom to her audiences with a passion that shines through directly from her soul.
As an ordained interfaith minister with an approach as boundless as spirituality itself, Rev Karla talks that transcend traditional religious boundaries, offering insights on spirituality and living a spiritually-empowered life.
Her calm presence and open-heart style of presenting, Rev Karla's voice brings a  presence that speaks to the innermost part of every listener, Rev Karla creates not just presentations, but experiences that are engaging, inspirational, and profoundly personal.
"Thank you for giving a space for people like me who knew it was time to break away but didn't know how. Thank you for providing validation, a safe space and understanding ❤️"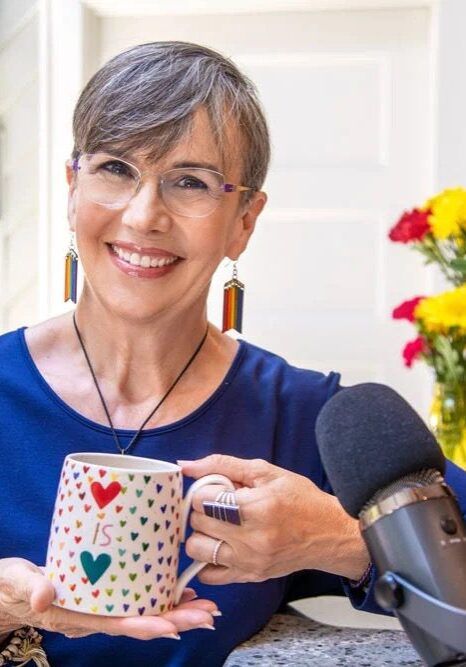 Thoughtful, Inclusive, and Transformative
Rev Karla has poured her heart and soul into her mission to help others heal from religious trauma to live a spiritually empowered life. She regularly teaches and speaks on:
Interested in Rev Karla speaking at your event?
"You have given me hope and have started to restore my faith. I thought it was ruined for good, but it's people like you that help restore my faith."
"You are helping me so much. It's not always easy healing, but you are playing a role in that for me!"
As an ordained interfaith minister and sought-after spiritual mentor, Rev Karla shines a light on the path for those struggling with religious trauma or those questioning their religious heritage, offering a way to reclaim authentic spirituality. With a robust following across social media and an innate gift to connect deeply, Rev Karla's content is a call for all seeking clarity beyond religious confines. She explores topics from deconstructing Christianity, healing religious trauma, the spiritual-but-not-religious path, and the dangers of Christian nationalism. She is breaking down barriers and creating a more inclusive and compassionate world. With her unwavering commitment to this vision, Rev Karla is a passionate advocate for social justice and equity and teaches people how one's spirituality is more of a reflection of our kindness and compassion than our focus on the afterlife. She helps those inspiring a journey towards empowered living and authentic spirituality.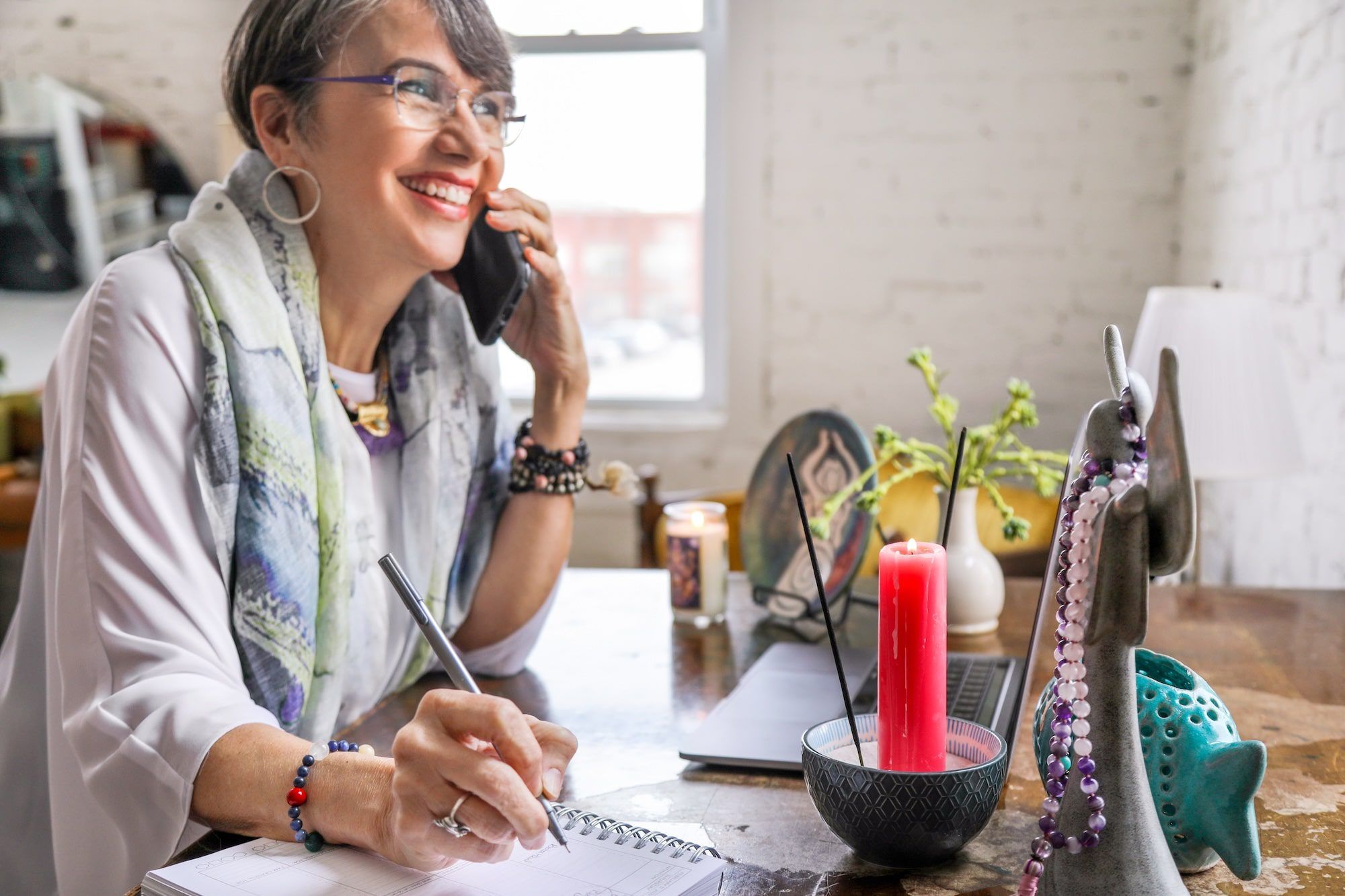 Interested in Having Rev Karla Speak at Your Next event? Inquire Below: