Deconstructing Christianity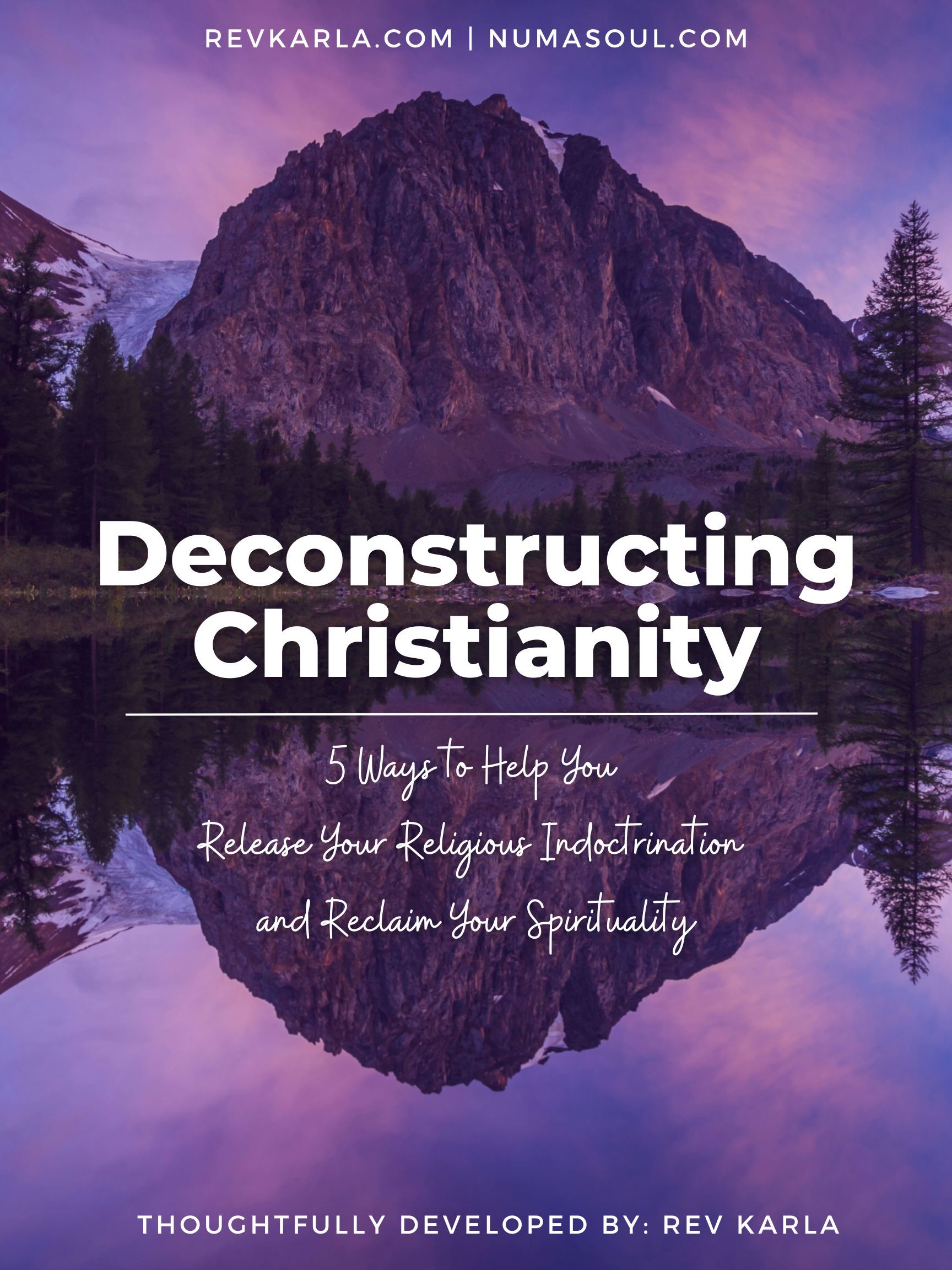 5 Ways to Help You Release Your Religious Indoctrination and Reclaim Your Spirituality.
Are you ready to embark on a transformative journey of healing and reclaiming your spirituality? If you've found yourself questioning your faith, feeling disillusioned with religious institutions, or yearning for a deeper connection to the Divine, this resource was created with you in mind because Rev Karla has been there.
By submitting your name and email, you are opting in to receive email notifications from Rev Karla. This includes our newsletter and other communication. You can unsubscribe at any time.
Rev Karla's guide is a beacon of hope, offering wisdom, guidance, and encouragement to those seeking to break free from the limitations of religious indoctrination. She invites you to release the need for external validation and trust your own spiritual intuition. The journey may be challenging, but it is also incredibly liberating and transformative.
Are you ready to release your religious indoctrination, reclaim your spirituality, and embrace a path of authentic self-discovery? Sign up now to receive this powerful resource guide and embark on a life-changing journey of healing and growth.
Looking for more support along your spiritual journey? Join Rev Karla's newsletter for exclusive content and resources.