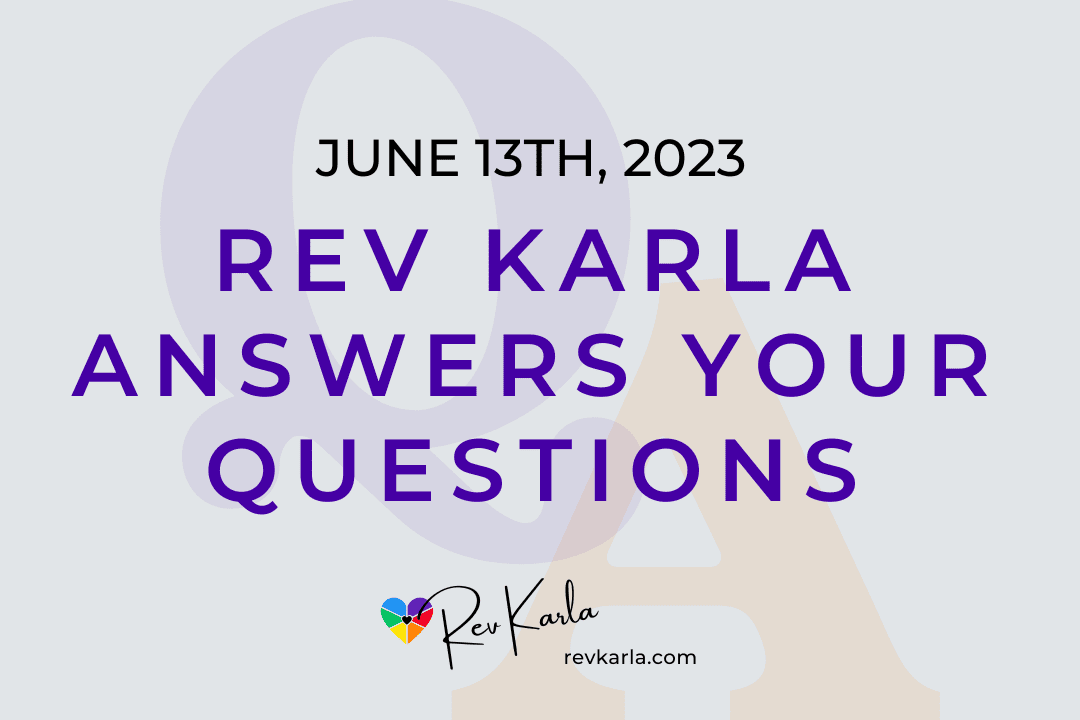 Exploring rituals and integrating spirituality into our daily life.
Each month we receive hundreds of lovely messages and questions from our community. During this special Q&A blog and episode of Spirituality Matters, Rev Karla will take the opportunity to answer some of these heartfelt questions and comments a couple times each month. We hope you enjoy this new series, and if you have specific questions you would like answered please email us at spiritualitymatters@revkarla.com. 
In this Part #2 episode of Spirituality Matters, Rev Karla answers questions about ritual, integrating spirituality into daily life, and understanding multi-faith perspectives. Rev Karla will discuss: 
How rituals hold deep meaning and provide comfort during challenging times. They connect us with our inner selves and can be personal or communal.
Spirituality transcends religious affiliation and is about embodying kindness and compassion in our interactions with others.
Integrating spirituality into daily life involves living out values like empathy and respect.
Multi-faith perspectives actively incorporate elements from diverse traditions, while interfaith perspectives appreciate and respect different traditions.
Respecting boundaries and avoiding cultural appropriation are crucial when incorporating rituals or practices from other traditions. 
You can read the transcript for this episode of Spirituality Matters HERE.
You can listen to the Spirituality Matters Podcast with Rev Karla by clicking HERE.
You can watch this uncut episode on Rev Karla's Youtube channel by clicking HERE.